Within the product, there is the ability to control the working time and hours of a company.
This functionality can be configured by the Admin on the Companies screen.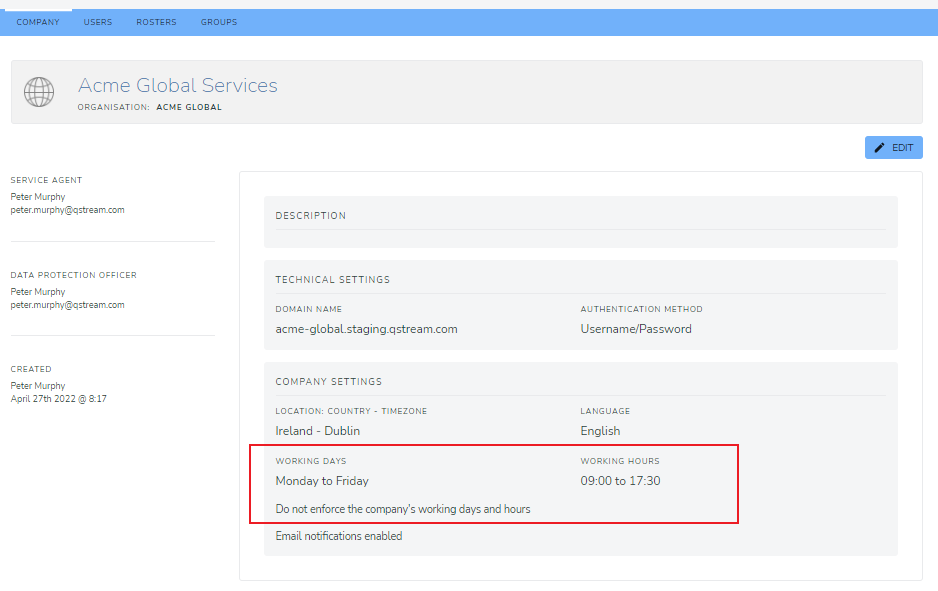 WORKING DAYS/HOURS: This field is a listing of working days and times for a company. Qstreams can only be configured to start/finish on a valid working day. Questions will only be delivered on company working days so a user will never be delivered new questions in above example on a Saturday or Sunday.
In the below example a Qstream cannot start or finish on a Saturday or Sunday.
START TIME: The Company Start Time is used as the time that Question notifications will be sent to Participants.
ENFORCE WORKING TIME: If this is enabled, a user will only be able to login to the platform during configured working days/hours - in example below, a user will not be able to access the platform on Saturday or Sunday or before 9 am (Start Time) or after 5.30 pm (End Time).