The Proficiency Heatmaps sheet displays Initial and Current Proficiency broken down by Question/Topic and by selected grouping. Select if you want to view by Topic or Question and which grouping you want to use using the dropdown options above the heatmaps.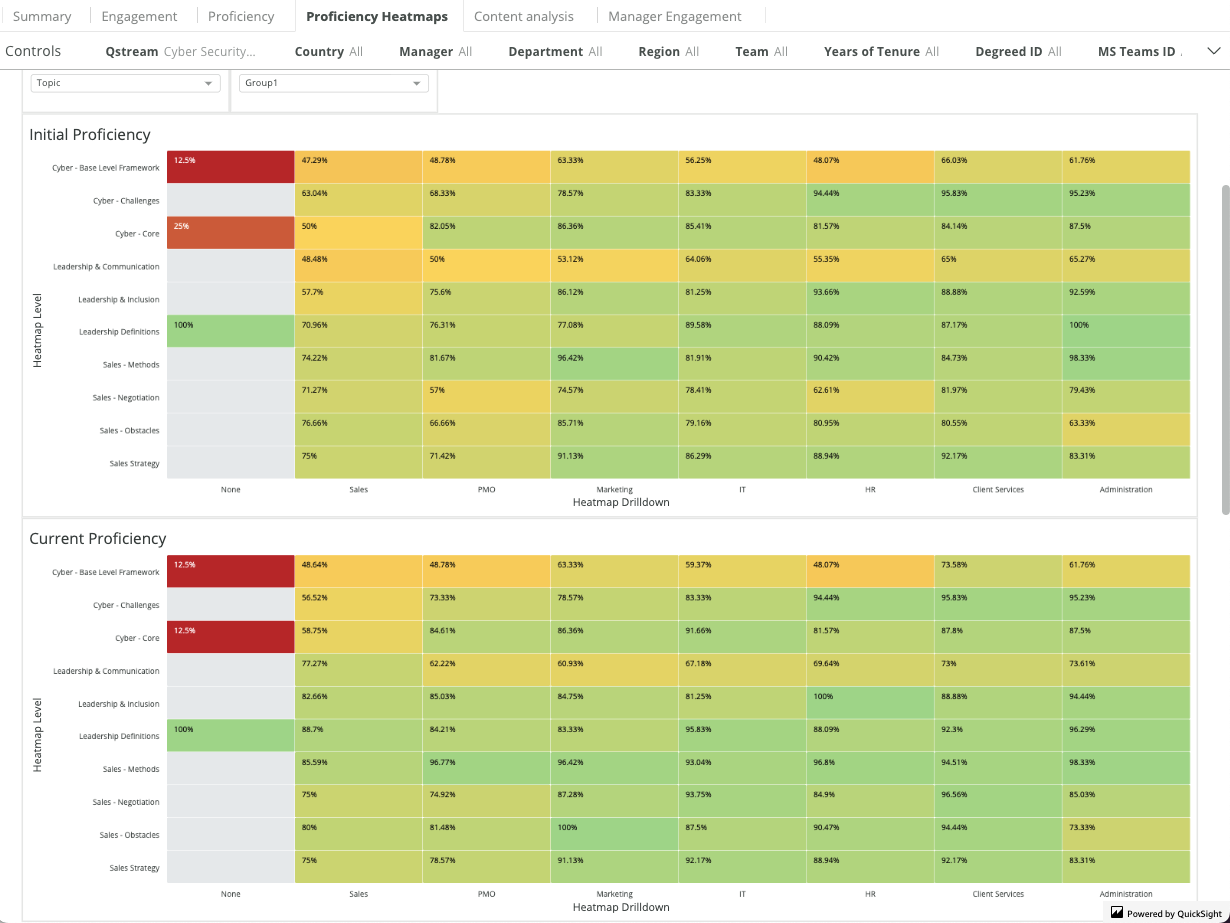 QuickSight Tip: All QuickSight sheets automatically and dynamically fit the size of the screen you are using. To get more vertical space (e.g. to view more visuals on screen at once) you can reduce your horizontal window size.
See all topics and questions in the tables below the heatmaps. Click on any square in either heatmap to filter these tables accordingly - e.g. if you want to view all questions with a topic and how those individual questions contributed to the overall topic performance for any given subgroup.