The Manager Engagement analysis sheet shows how managers are engaging with their direct reports through coaching prompts.
The initial visual is designed to provide performance context for coaching activity - i.e. to help the viewer assess how each manager's team is performing in the Qstream to compare against the coaching behaviours recorded in Qstream.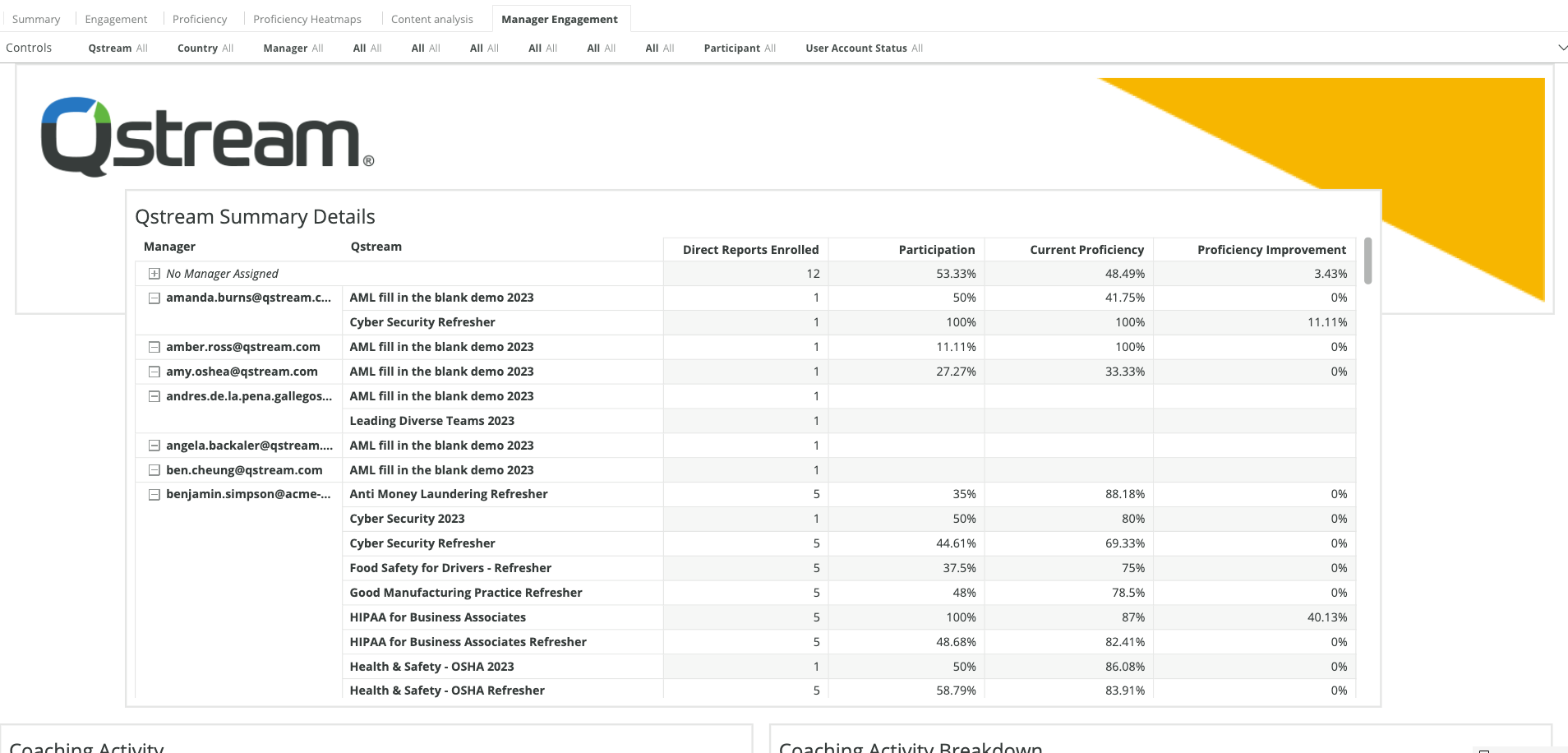 Then you can view who has performed in-product coaching, how often, and to whom. This is also displayed in a bar graph to both compare manager behaviours and provide a breakdown of the type of coaching actions being performed.

Finally, a table of individual coaching actions provides a full breakdown on who was coached, how and when by Qstream: