You can provide feedback on a Qstream by writing a review of it once you have completed it.
There are two ways of leaving a review:
1. You should receive a completion email when you finish a Qstream. In this email, you'll see a link to leave a review.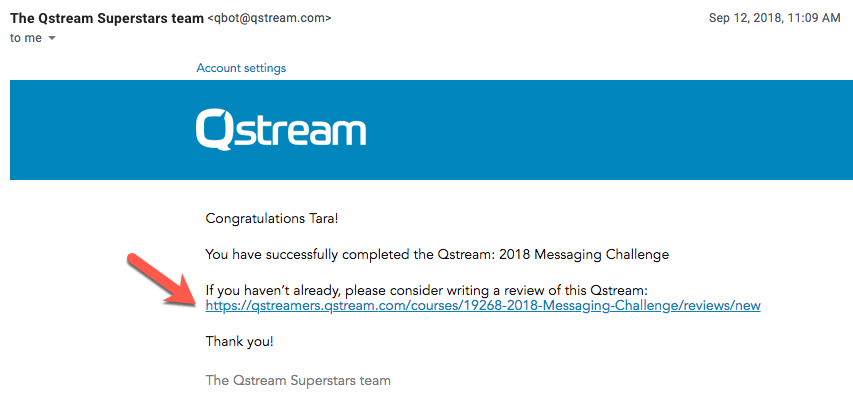 2. If you log into your Qstream account and scroll down on your Dashboard, you'll see a list of Qstreams you have completed. On that list, you'll see a button to Leave a review for each specific Qstream.

Once you click on that button, you can leave both a star rating and a written review of the Qstream. Be sure to click Submit your review when you're done.