This functionality is one that is used by many of our Enterprise customers and supports different learning use cases, including...
Giving PMs the ability to suggest a followup Qstream for participants to enroll themselves in

Making it possible to have an always-on library of Qstreams for new hires and extending the value of content

Allowing motivated learners to take additional courses if desired
Enabling self-enrollments can be done when initially creating the Qstream or at any time afterwards, even after the Qstream has launched.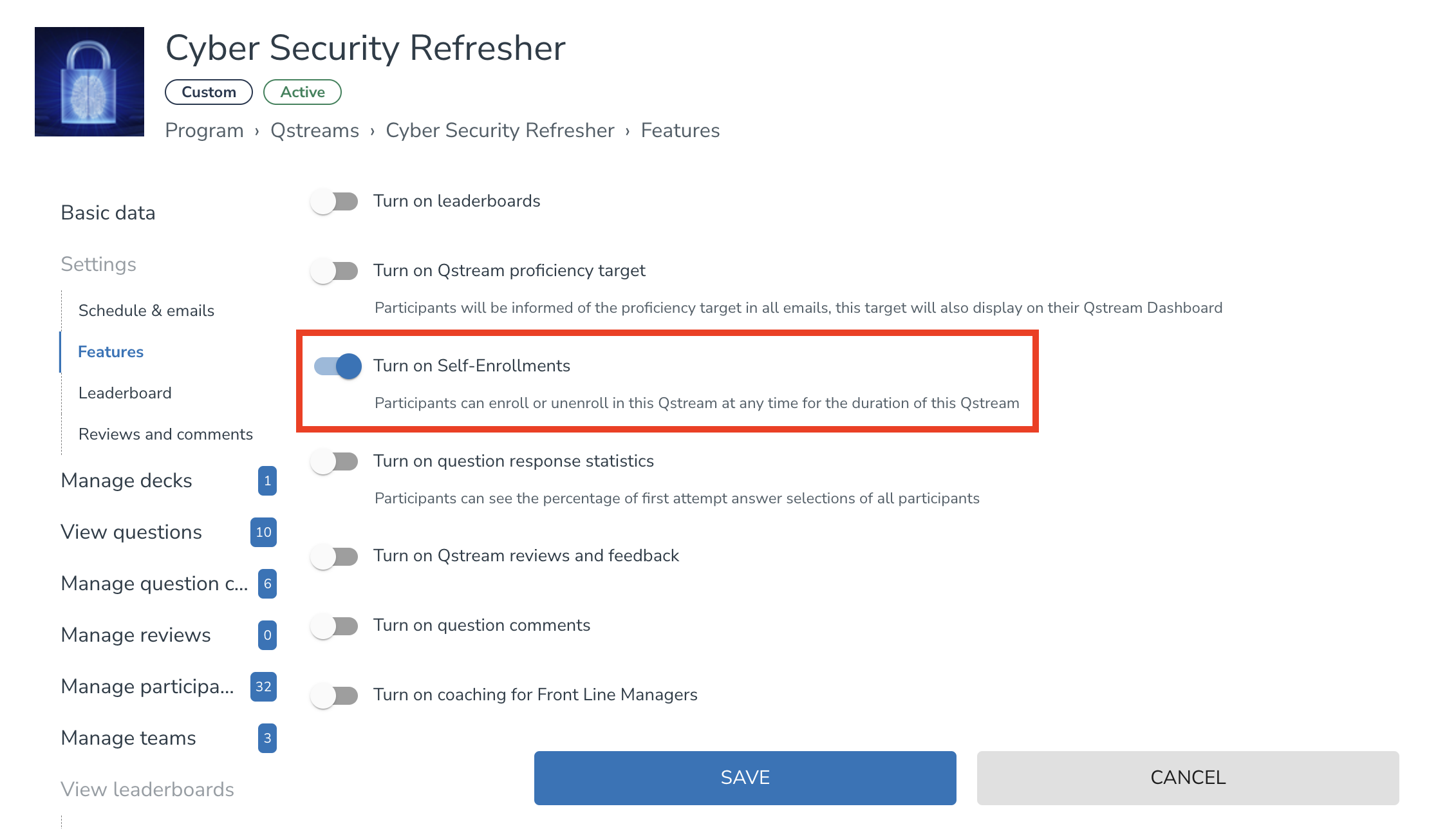 Participant Experience
Once self-enrollments are allowed, participants will see the Qstream listed as available for them, should they choose to enroll themselves.
The Qstream will proceed with the spacing settings that have been chosen and the participant will receive a welcome email, should that feature be enabled.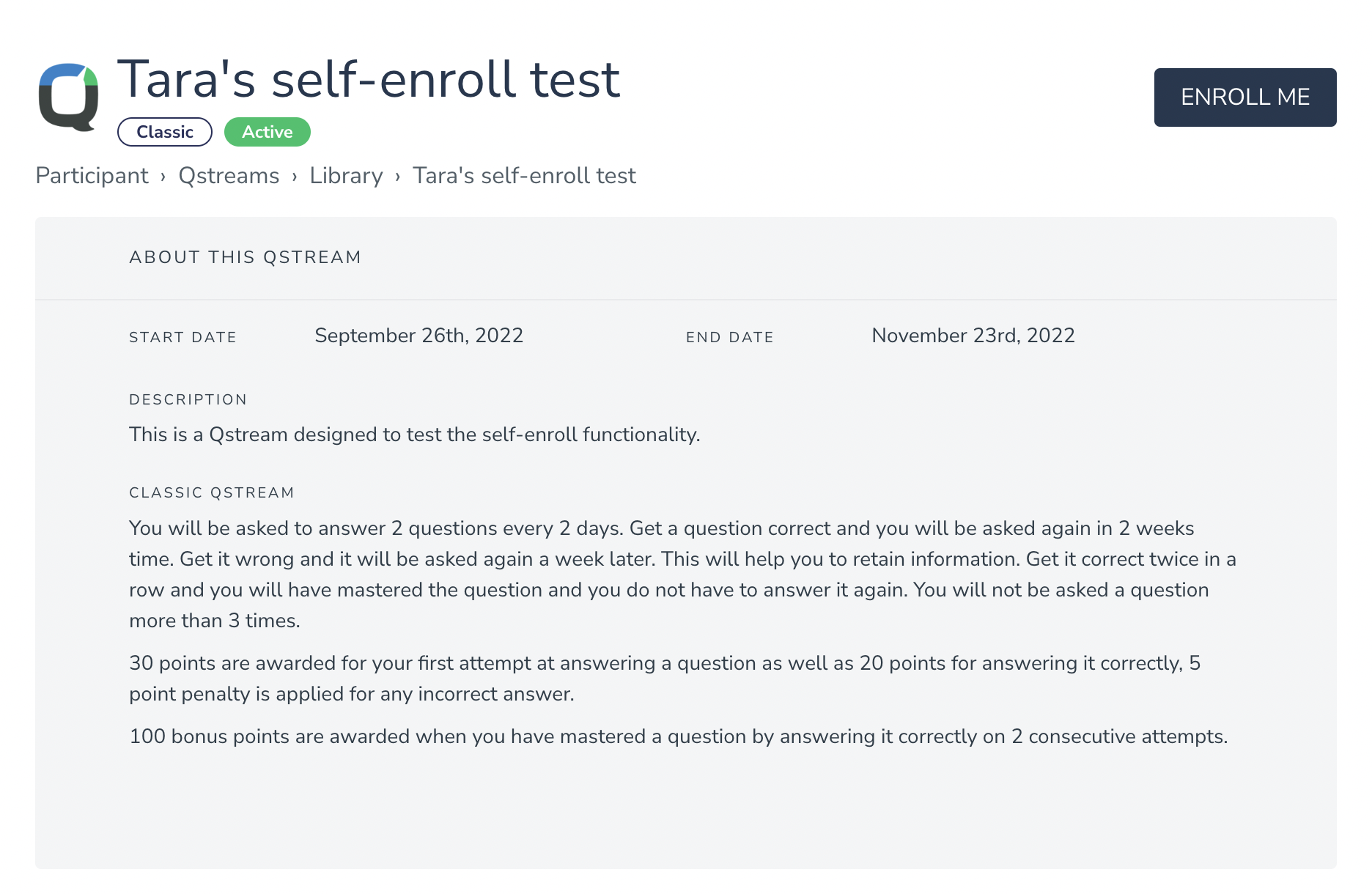 PM Experience
Current reporting includes PMs being able to see which Qstreams have the self-enrollment feature enabled…

along with PMs being able to see which participants have self-enrolled in specific Qstreams. There is a new column that can be displayed on the Qstreams > Manage participants page that easily shows exactly who has self-enrolled.